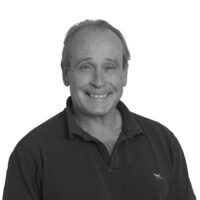 Mr Mitchell has enjoyed an extensive career in the investment banking, funds management, agriculture and energy industries. He has a Bachelor of Arts from Monash University and a Masters' Degree in International Economics and Foreign Policy from John Hopkins University in Washington DC.
After graduating he spent 10 years as a natural resources specialist at investment banks and advisory firms in the US and Australia. From 1999-2011 Stephen was Managing Director of Molopo Energy Ltd, an ASX-listed oil and gas company that held assets in Australia, Canada, USA, China, India and South Africa. Under his stewardship, Molopo generated a 10 fold increase shareholder value and expanded its market capitalisation from less than $1 million into an ASX 200 company.
He has an extensive background in agriculture, having owned and operated large farms in Victoria and South Australia that have focussed on lamb, beef, wool and cropping. He was also a long serving director of a large private pork production company until its successful sale.
In addition to being a non-executive director of Growth Farms, Stephen is currently Chairman of ASX listed Hydrocarbon Dynamics Limited, Afton Energy, Lowell Resources Funds Management and is a founder of Mitchell Peterson Capital Partners, a Melbourne based corporate advisory firm.
Copyright © Growth Farms Aust

ralia 2023.
Copyright © Growth Farms Aust

ralia 2023.