Invest in prime agricultural assets that return 10+% p.a.
The Australian agricultural sector offers a key diversifier for investors seeking sustainable and long-term income and capital returns.
Growth Farms recognises that farmland when well managed and held over long periods of time, has proven to be a unique asset class that has delivered superior returns with relatively less risk and low correlation to traditional asset classes adding overall diversification to most portfolios. Investors globally can access Australian agriculture assets through a range of Growth Farms investment opportunities from tailored portfolio construction to complete end to end management solutions.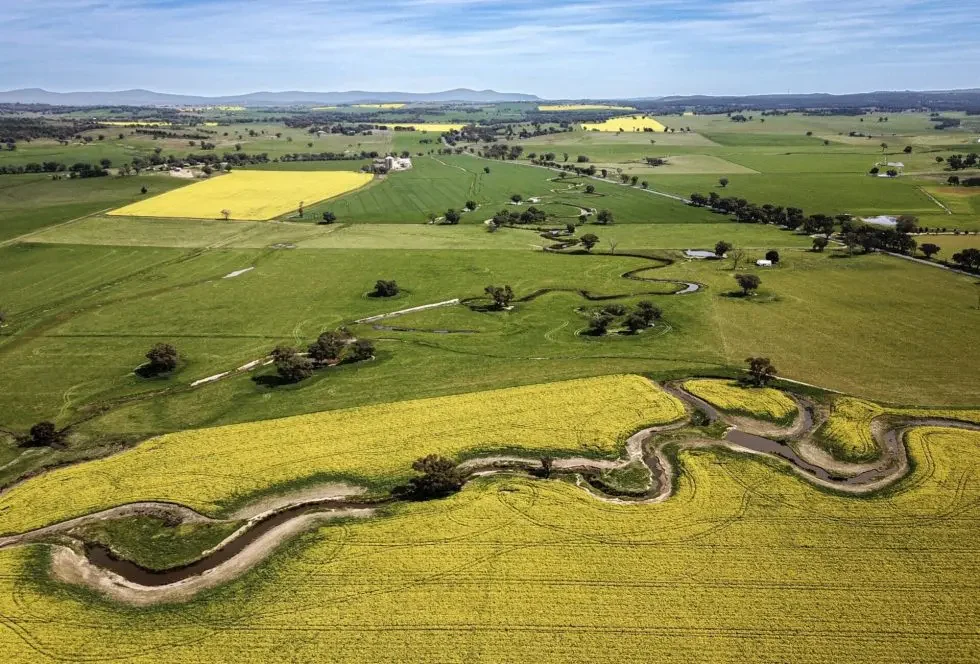 Deployment Models
There are two models available to investors – active (buy and operate) or passive (buy and lease)
Buy and Operate
Opportunities to change use, develop and improve productivity
Higher return on land due to infrastructure development
More volatile due to direct exposure to operational risks
Buy and Lease
Assets are leased to third-party operators
Offers stable cash returns with lower risk
Portfolio and tenants are managed by Growth Farms
Separately Managed Accounts
The separately managed account (SMA) option provides high-net-worth investors with a superior level of customisation. It is designed for those seeking income and capital growth from diversified investments.
Syndicates
Sophisticated investors can gain exposure to premium agricultural assets through Growth Farms' tailored syndicate offering. It provides investors the flexibility to buy shares or take part ownership in the assets.
The syndicate product features sustainable returns and diversification through a portfolio of prime farmland assets.
Funds
Institutional investors, with the assistance of Growth Farms, can buy high-quality and diverse Australian agricultural assets.
The focus is sustainable income and capital growth along with diversification across livestock, irrigated and dryland crops. The income and growth targets are delivered with moderate levels of volatility compared to other asset classes such as direct equities.
Investors voted to wind up the fund due to the rise in farmland values since its launch, which have compressed rental yields and offer a chance to secure strong exit prices now.
Growth Farms' focus on sustainability has led to outstanding results on the Victorian-based Warrong property we manage.
Copyright © Growth Farms Aust

ralia 2023.
Copyright © Growth Farms Aust

ralia 2023.